IVEMSA Celebrates Continuing Partnership as Sierra Aluminum Breaks Ground on $85 MDD Mexicali Facility
02.17.23
Sierra Aluminum, a division of Samuel, Son & Co., Limited celebrated its groundbreaking for its 370,000+ square-foot facility in Mexicali, Baja. The plant increases the company's extrusion, anodizing, and painting capacity with the addition of a greenfield facility, optimizing its presence in the area.
Since 2021, IVEMSA has worked with the aluminum extrusion company by assisting with due diligence, land and developer selection, and the evaluation of different locations to determine the ideal site for their recent investment. After confirming its multi-million dollar expansion within Mexico, Sierra Aluminum confirmed its continued partnership and assigned IVEMSA to handle all administrative and compliance services.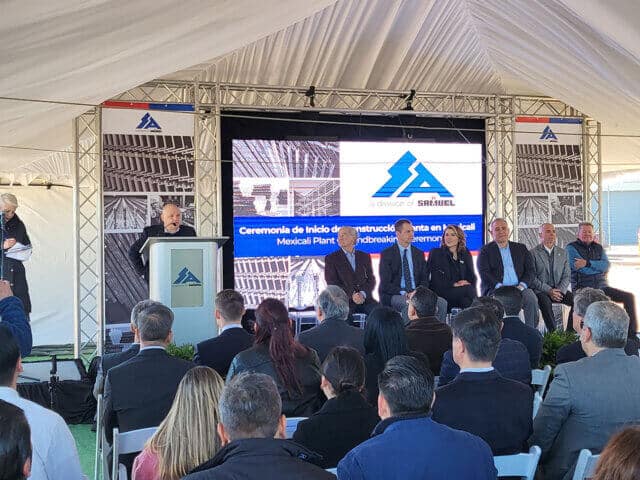 With a foreign direct investment of $85 MDD, this development will employ 150 people in the first year and 500 people by year five. IVEMSA will deliver its full suite of shelter services, including permitting, IMMEX program application/implementation, recruiting, HR support, import/export compliance, and finance and accounting services.
"We're very fortunate to have long-standing relationships with many committed customers and have sometimes been challenged to keep pace with their growth due to capacity constraints," said Victor Toscano, President of Sierra Aluminum. "With our new, state-of-the-art facility in Mexicali and additional extrusion capacity in California, we'll be able to expand and meet customer demand with a long-term solution."
IVEMSA's flexible approach and customized services allow manufacturers to scale up and down as needed. With an average client retention rate of 15 years, the shelter company maintains a strong reputation and helps U.S. and other foreign manufacturers thrive in the space. Partnering with industry leaders like Sierra Aluminum gives companies the confidence to grow in the space.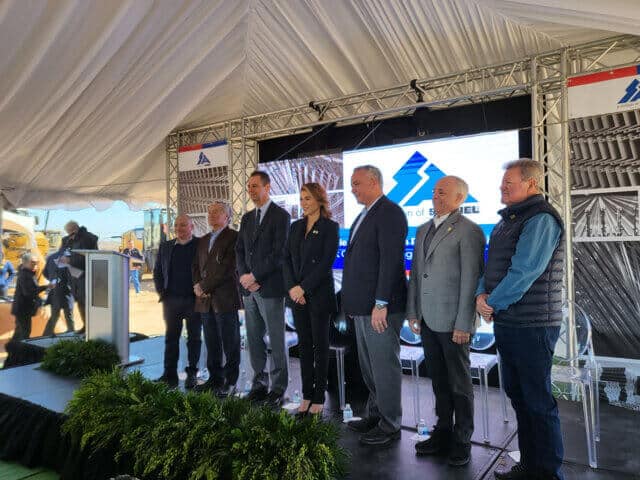 With Mexico manufacturing on the rise in recent years, companies are considering diversifying their nearshoring opportunities. North American operators, in particular, find inherent value in keeping production within close proximity to save on transportation and delivery costs and benefit from favorable trade agreement provisions.
Through its comprehensive shelter service offerings, IVEMSA allows manufacturers to set up production in as little as three to four months under the protection of an established entity. Manufacturers benefit from reduced labor costs and receive tax advantages through Mexico's IMMEX program. Additionally, they maintain all production and property control, while IVEMSA handles all administrative responsibilities.
Of the recent groundbreaking, Sergio Tagliapietra of IVEMSA says, "We focus on developing lasting client partnerships and remaining instrumental in their growth. We are prepared for this new chapter in our work with Sierra Aluminum and look forward to what the future holds."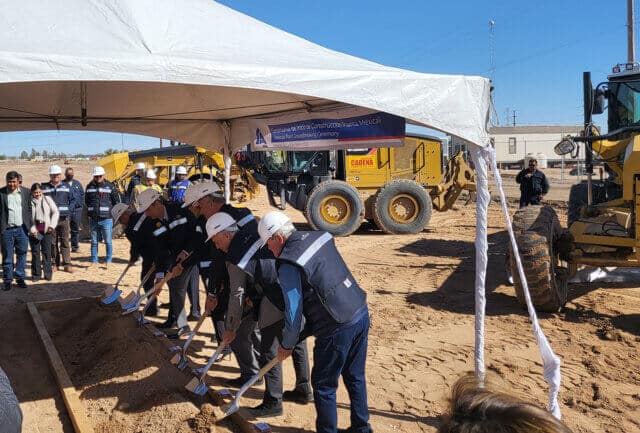 About Sierra Aluminum
Founded in 1987 and headquartered in Southern California, Sierra Aluminum is one of the largest fully integrated aluminum extruders in the western United States and serves customers in the building and construction, solar, and recreational vehicle markets.
About IVEMSA
For nearly four decades, IVEMSA has been one of Mexico's leading shelter companies, upholding its core values of honesty and integrity. It customizes shelter services to meet the needs of each manufacturer and provides the best value in long-term, cost-effective solutions.