IVEMSA Clients Benefit from Company's Credit Certificate
08.15.14
Company granted Certification by federal authorities.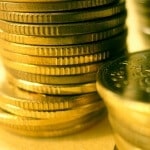 As a result of the Mexican fiscal reforms enacted late last year and early in 2014, many businesses, including the maquiladora industry, are required to pay an increased Value Added Tax (VAT) of up to 16% on temporary imports. That means that beginning January 1, 2015, companies that temporarily import products into Mexico for use in a maquila would, for the first time, be required to pay VAT on those imports.
While the VAT can be reclaimed when products are again exported, this new law is poised to significantly impact the day-to-day cash flow of foreign companies with manufacturing operations in Mexico. Fortunately, in consideration of the special circumstances of maquiladoras and acknowledgement of the value they bring to the economy, a credit certificate is available to avoid VAT payment upon importation.
The process to obtain the credit certificate is however, fairly rigorous and must be completed by existing manufacturing operations by the end of 2014 or they will be subject to the tax increase. For companies that are able to obtain the credit certification from the SAT (Mexican IRS agency) there are other benefits in addition to the immediate credit of the VAT tax.
Companies that operate under the umbrella of a Mexican shelter company can be governed by and enjoy the same benefits of that shelter organization. That means that any shelter company who has obtained a credit certificate can pass that benefit on to their clients. IVEMSA is pleased to announce that, following intensive evaluation by the SAT authorities, they have been granted the credit certification. This certificate proves that the company manages information according to best practices and ensures full compliance with IMMEX regulations and fiscal laws.
All clients currently conducting business in Mexico under the IVEMSA shelter will enjoy the credit certification with no interruption in operations. In addition, new clients of IVEMSA who choose to operate under the shelter will be able to take advantage of the credit certification from day-one of their operations.
For further details or questions please contact Alfredo Garcia of IVEMSA at 855-493-1936 from the U.S. or +52 686 561 6741 or alfredog@ivemsa.com.
About IVEMSA
Since 1982 IVEMSA has assisted companies with manufacturing operations in Mexico with selected outsourced administrative services, full shelter operations, and stand-alone manufacturing entity development. Headquartered in Mexicali, Mexico, with operations throughout Baja California, the organization works closely with national and international regulators to help companies achieve their manufacturing goals and lower costs. The company hallmark is their expertise, transparency and professionalism. For more information: www.ivemsa.com