Is Nearshoring to Mexico Sustainable?
09.28.22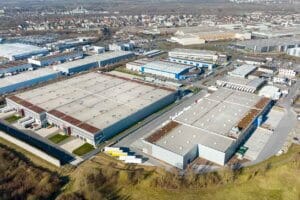 Manufacturers seek out areas of production close to their end market. Typically, when a company chooses nearshoring to Mexico, it's because their target audience is in North America, and they want to establish a manufacturing footprint closer in proximity than Europe or Asia.
Cost logistics, transfer time, and labor are constant challenges U.S. manufacturers face when operating in countries like China. Whereas, nearshoring to Mexico offers benefits such as same-day shipping, similar working time zones, and easier travel for supervisors to conduct site visits.
All of this adds up to greater cost and time savings, as well as quicker delivery to market. Collectively, it creates a sustainable setup that's still flexible to a changing market while providing the same benefits.
The Slowdown of China Manufacturing
One of the reasons more manufacturers are seeking nearshoring to Mexico as a sustainable strategy is because of the volatile trade relations between the U.S. and China. What used to be the primary region for cheap labor and production has been riddled with problems over recent years without any resolution any time soon.
Increased Chinese restrictions on manufacturing are causing trade partners to cut ties due to concerns with retaliatory tariffs, unreliable supply chains, and increasing labor costs. Additionally, there are certain regulations regarding intellectual property-sensitive products for aerospace, medical, and military sectors that are driving U.S. manufacturers to operate closer to home in Mexico.
Mexico is unified with the U.S. and Canada with specific incentives for trade within North America under the USMCA. Plus, the IMMEX maquiladora program in Mexico exempts U.S. and other foreign manufacturers from the 16% VAT on all temporarily imported goods, materials, and equipment. And with the withering manufacturing labor force in the U.S., Mexico's steady industrial talent pool offers recruiting advantages.
However, the market is in a constant state of flux, often with unforeseeable factors to contend with, which means manufacturers must be flexible enough to adapt. Fortunately, a shelter solution contributes to the sustainability of nearshoring to Mexico to ensure everything continues running smoothly even when significant shifts occur.
How IVEMSA Helps Manufacturers Grow
The shelter option is unique to Mexico and supports U.S. and other foreign manufacturers eager to ramp up production in a short amount of time. It minimizes risk and liability, reduces the learning curve of manufacturing in Mexico, and allows operators to maintain complete control of production and intellectual property.
A shelter operator like IVEMSA is successful for many reasons, one of which is service adaptability. As production in Mexico grows, shelter services can be ramped up or scaled back as needed for production. IVEMSA can help determine what's necessary in terms of building space, equipment, employee headcount, and permitting as a manufacturer grows. IVEMSA is also focused on high-quality service by allocating resources effectively so as to not get bogged down by an unmanageable quantity of accounts.
Global manufacturers have relied on the benefits of nearshoring to Mexico for decades, and it continues as a sustainable, secure infrastructure for those newly exploring the option. IVEMSA helps companies reach their production goals either through the shelter model or as a standalone entity. Contact us today to discuss the right solution for you.