Why Ecommerce Brands Are Looking to Mexico
10.16.18
Consumer ecommerce and digitally native brands seem to have a cost advantage: without a physical, brick-and-mortar store, they don't have the same overhead costs as traditional retail. But the costs for warehousing, assembly, and fulfillment—plus labor and customer service—can prevent these companies from scaling in the US.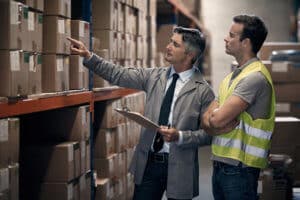 If you run a growing ecommerce company, especially one that produces kits or subscription boxes or has a high mix/low volume product line, you may be interested in how Mexico can help grow your business and expand your reach.
Mexico's Labor Costs Make it Possible to Scale Up
The lower wages in Mexico, compared to the US, are the biggest reason companies look to Mexico. You may have a warehouse or ecommerce fulfillment center in the US and you were able to handle fulfillment as you established your brand, but now that you're growing, those warehousing costs, along with the associated labor, are affecting your margins.
Monthly salaries in Mexico start around $280 for a basic operator and a production supervisor typically earns about $1,440 each month. Plus, the Mexican work week is 48 hours, so productivity is generally higher.
Take Advantage of Mexico's IMMEX Program and Shelter Services
The IMMEX program that is mostly used for manufacturing operations also covers ecommerce and consumer brands—they fall under the "service maquiladora" designation. This program offers tax benefits, especially if the bulk of your exports go to the US.
You can also use a shelter provider, which protects you from legal risk and liability in Mexico. Shelter providers in Mexico also provide administrative services and support for foreign companies. Companies that operate under a shelter also don't have to pay income tax for the first four years of operation.
There's another advantage to working with a shelter provider: you maintain full control over your operations. It's not like contract manufacturing, where you have to trust that the company you hire will meet your quality standards. For many ecommerce companies, the assembly and packaging of your products is an important part of the brand. If you operate under a shelter, you'll get to hire and train your workers just like you would in your US warehouse.
Ideal for Light Assembly
We're seeing more and more companies that sell various types of themed "kits" move to Mexico, like Man Crates. These companies are able to source products from all over the world for assembly and packaging. Mexico doesn't have the same volume demands you see in countries like China, so it's the perfect spot for companies that have a large variety of products or that change their offerings frequently—for example, if you offer subscription-based products that change every month or every season.
Other Ways Mexico Works for Digitally Native Brands
Mexico has a lot of English speakers, especially in the major cities and border regions, making it cost-effective to set up a customer service call center.
In addition to a warehouse for assembly and fulfillment, many companies also set up refurbishment centers for products that are returned with minor defects—it's more cost-effective to repair or refurbish them (and possibly sell them "as is" with a discount) than returning them to the original manufacturer or provider.
We expect this trend to increase as more ecommerce and digitally native companies grow. Mexico offers promising solutions to these brands.
Want to learn more about operating in Mexico, and if it's the right fit for your ecommerce brand? Request a consultation with IVEMSA today.