Dear Esteemed Friends and Colleagues
12.22.14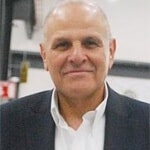 For all of us involved with maquiladoras, 2014 was indeed a challenging year. As the implementation of Mexico's 2013 Tax Reforms began to directly impact our industry, we at IVEMSA continued to work on both the governmental and corporate level to help reverse any negative effects on shelter companies. We undertook a number of initiatives, many of which are still ongoing, to help smooth operations for our clients in the face of the changes.
As a result, one of the most imminent issues, the VAT tax to take effect in 2015, has been eliminated for our clients. In October of this year, IVEMSA was awarded a certificate that provides an immediate VAT credit for all temporary imports. This certificate is valid for all of our shelter clients.
Additionally, as you may be aware, I am currently serving as the head of the National Council of Maquiladoras, Shelter Committee. Since the inception of the tax reforms, my committee and the entire council have been actively involved with a number of government organizations, including the senate, lobbying for exemptions and exceptions to the law as it regards maquiladoras. We are making headway, and will continue our efforts into 2015.
Internally within IVEMSA we have started a variety of programs to  proactively allow us to better comply with fiscal changes, as well as to better serve our clients.  We are making a significant investment in technology to continue to optimize our internal and reporting processes. While this technology upgrade has already started with our accounting and financial departments, as the year progresses, we expect to extend the efforts to other areas as well.
In addition to myself, two other IVEMSA staff members are holding key positions with business organizations that interface with local and state governmental and private agencies to advocate on behalf of our industry. Continuing to be proactive with technology investments and working to minimize risk and liability for our clients is our commitment for 2015.
We are deeply grateful for all of our business associations, and most especially thank our clients for your continued patronage and trust in IVEMSA. As the year draws to a close, we wish you and all of yours, a most joyous holiday season and prosperous New Year!
Sincerely,
Sergio Tagliapietra
CEO & President
IVEMSA