Cutting Costs in a Global Market: Mexican Medical Device Manufacturing on the Rise
06.19.14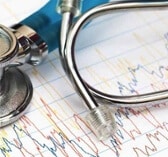 When you mention automotive manufacturing and assembly in Mexico, people readily acknowledge the long history of success of the industry in the country. But quietly growing in the background for a number of years now, is the establishment of medical device manufacturing, an industry that is poised for even more rapid growth, particularly in the Mexican state of Baja California.
In 2012, Mexico produced over $8 billion dollars in medical devices and was the leading supplier to the U.S. According to an article by Negocios, that figure is expected to grow to over $15 billion by 2020. Today, there are over 700 companies employing over 110,000 people, with a concentration of investment in Baja California, that specialize in medical equipment and component manufacturing and assembly.
Products typically produced include catheters, pipettes, valves, connectors and orthopedic devices among others.
So what factors are playing into this exponential growth? Manufacturing cost reduction is a major factor, with the 2012 KPMG Competitive Alternatives Report showing an average of 23.3% savings compared to the U.S. But there are two other key contributors to the success of medical device manufacturing in Mexico.
As shipping costs rise, and just-in-time inventory becomes more critical, Mexico's proximity to the U.S. and gateway status to both Latin America and the Pacific North Rim, provide greater convenience and shorter shipping times. It also allows companies like Electrochem Solutions, who will be investing $35 million for a new facility in Tijuana to, "continue the company's investment in technology, capacity and capabilities in support of deepening its global customer relationships," according to a company press release.
The third pivotal reason for the country's success is the output of a talented workforce. Over 100,000 people enter the economy every year trained for technical professions. And the trend is not stopping at equipment and components, companies like Bioskinco are forging the way with biotechnology operations as well.
Together with ongoing economic reforms and a government committed to a stable, progressive work environment, Mexico has both a proven history and a bright future as a home for sustainable development of medical device manufacturing and more.