IVEMSA Celebrates Ribbon-Cutting at AG Industries New Tijuana Manufacturing Facility
12.17.18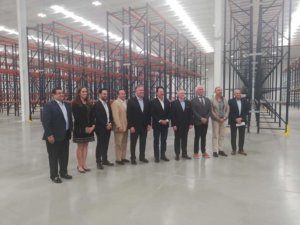 Tijuana, Baja California, Mexico — Representatives from IVEMSA were thrilled to attend the inauguration event for one of their newest clients, AG Industries. IVEMSA is providing full startup support and shared shelter services for their Tijuana operations, including Accounting, Trade Compliance, HR and Environmental Health and Safety.
The location of the 84,000-square foot Tijuana facility provides a competitive advantage for AG Industries, as it is located in the center of Mexico's medical device manufacturing hub. Its focus will be on injection molding and product assembly of medical respiratory filters.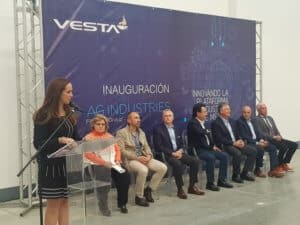 "We've been very pleased with the service and support from IVEMSA, and look forward to a long and profitable partnership," said Jon Peacock, President of Filtration Group (parent company of AG Industries). "We've also received a lot of support from Tijuana and expect to grow and expand our operations in Mexico over time." Tijuana is an attractive option for AG Industries because its proximity to the US-Mexico border, as well as a large workforce with experience and expertise in medical device manufacturing. AG Industries expects to create about 100 jobs for local workers.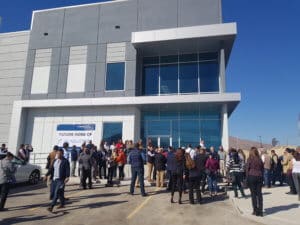 "We're excited to partner with a proven industry leader like AG Industries," said Sergio Tagliapietra, President of IVEMSA. "We're providing full startup support as their operations get up and running, and will continue to provide ongoing shelter services as they expand."
As a vertically integrated manufacturer and distributor, AG's in-house design, engineering and manufacturing ensures they control each step of production and deliver a quality product to their customers. In addition to delivering the best products to their customers, AG is honored to partner with the members of their distribution chain to provide the best design, parts, products, fulfillment and delivery to their customers. For more info, visit www.agindustries.com.
IVEMSA provides shelter and administrative services to foreign companies that want to move their manufacturing operations to Mexico. They guide their customers through the entire process and go above and beyond by offering a complete service solution that covers every step of setting up nearshore operations and keeping them running smoothly. With a leadership team that has decades of experience and expertise in every aspect of manufacturing in Mexico, they act as consultants and partners in their clients' success. For more info, visit www.ivemsa.com.